San Diego Rollin Roots vegan food truck burns down, owner works to rebuild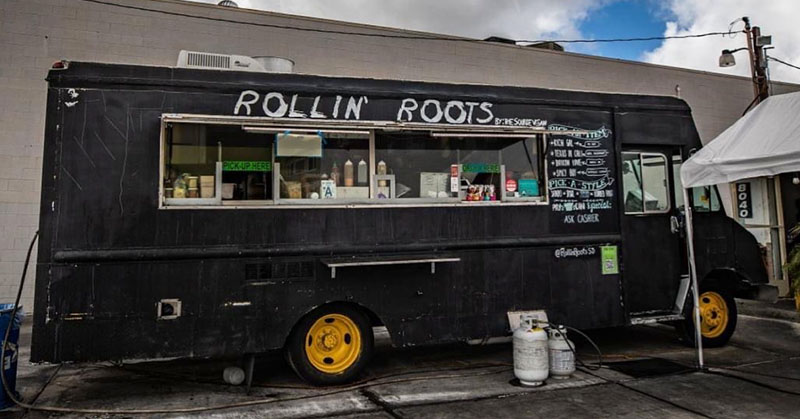 [ad_1]
San Diego's beloved vegan food truck Rollin Roots burned down a few weeks ago. Chef and owner Avonte Hartsfield started a GoFundMe in hopes of rebuilding it.
Burnt Rollin Roots
Like many great things, Rollin Roots began when owner Avonte Hartsfield set out to fill a void in the market by creating a space where the people of San Diegan could congregate and enjoy indulgent yet affordable vegan food. You won't find imitation meats in this food truck crowd's favorite dishes, like the Daikon Love or the Spicy Boy, or anywhere on the menu. Instead, you'll be delighted with whole, flavorful vegetables that are seasoned to perfection, allowing the main menu to be completely soy-free!
From the start, philanthropy was at the forefront of operations and expressed itself through heavily discounted (and often free) food for the less fortunate, before Hartsfield moved to a sliding scale payment model. This allowed her to continue serving those in the community who were in need without directly placing the onus on them to say what they could or could not afford. Sadly, on the morning of Sunday October 3, Rollin Roots burned down, leaving nothing to collect.
Rollin Roots GoFundMe page
Are you wondering how to help? Visit Rollin Roots' GoFundMe page. After creating the GoFundMe account just a few days ago, Rollin Roots has already raised 90% of their $ 100,000 goal!
[ad_2]
Source link